CLICK HERE to get your FREE Initial Consult and see if the Women Breaking Boundaries Masterminid is right for you!

Break through the invisible boundaries that limit you in your Business, Relationships and Life!
 – Are you ready?
Are you are ready to:
1.  Have confidence in your ability to support yourself—physically, financially,  emotionally, spiritually—without feeling burdened, scared or alone.
2.  Discover how to give your whole heart to situations without fear of being hurt, used or abandoned.
3.  Find a bulletproof antidote to self-doubt.
4.  Be supported by a discerning and authentic cheering squad of You.
5.  Know what serves YOU—and have the ability to stand behind it—while maintaining connection with those who may not agree.
6.  Find the tap-root to your uniqueness, inspiration, wisdom and gifts.
7.  Have the freedom and support to make necessary changes in your life, without fear of outcome or other people's reactions.
"The world will be saved by the western woman." 
- The Dalai Lama
I created this Mastermind Experience for women who are ready for real change in their lives. Maybe you just feel something tickling in the back of your consciousness, or maybe you are in the midst of a full-blown transformation right now.
This group-coaching Mastermind Experience gives you the benefits of expert coaching, community, exercises, support and on-going partnering. In addition, you will get a complimentary 45-minute session with me personally between each Mastermind Group—all this at about a third of the cost of one-on-one coaching!
(Please Note: this Mastermind Experience is limited to just 6-8 women to keep it small enough for profound personal involvement)
CLICK HERE to get your FREE Initial Consult and see if the Women Breaking Boundaries Masterminid is right for you!
WHAT PEOPLE ARE SAYING:
I just finished a group with her and it was the best!  Kristin is a clear light and she holds your feet gently in the fire to toast.  -SC
————
Wow! That was INCREDIBLE! I feel 20 lbs lighter already and am finding myself chuckling at my own enormous expectations of others.
I was so energized and inspired by our session, I feel an intense desire to write about my experience with you—in fact, words are already itching to flow out of my fingers to become an epic exposition!
I absolutely want to join your group! This will be revolutionary.  -JE
————
Kristin, your Women Breaking Boundaries Group truly helped me break through boundaries! Both the ones that were already apparent and the ones that were hidden but very much exerting their force. It was so powerful to see how they were holding me back from walking the path I feel inspired to walk.
Using the techniques and questions you presented in the group, I was able to identify and work with so many fears and hesitations that were keeping me from expressing myself fully in my work, relationships and life!
It was also really inspiring to witness the incredible journey the other women in the group made over the 6 months. I was in awe of their unfolding and their process.
Your open, accepting, encouraging, playful energy was always a joy to be around, and the unconditional compassion and support you offer created so much trust and openness in me and in the group. You are so gifted! Thanks for sharing what you love with us!  -EA
————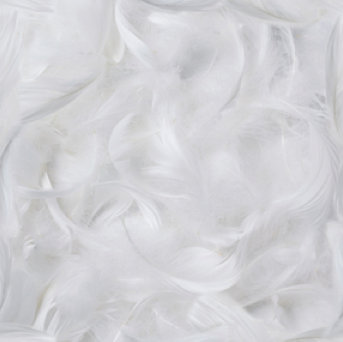 Since working with you, Kristin, I am handling things amazingly well. I keep rolling with all this stuff without the worry that I used to hold onto. Sure things are hard sometimes, but I move through everything so much faster now! Thanks so much for all of your help. I am much more confident and welcoming of challenges, and I'm seeing my strength increase with everything!  -SC
————
I just had a dynamite meeting, it rocked. I am so excited that I have chills. The magic is working, holy cow. It's from our work just now and yesterday, and it was better than I expected. I shift and everyone shifts! I can't believe it. I want to thank you and tell you Wow, just Wow. -SF
————
I am waking up, instead of staying in dream la-la land, shifting into the present moment and asking myself what I can do RIGHT NOW to move forward!
This group has really helped me work through my barriers to actually doing and accomplishing things. I feel myself now in a new place of openness to new ways of being and working in my life. What will I do RIGHT NOW? Thanks for being a place of sharing and accountability for me!" -JE
————
Kristin, I realize that the desires I had at the beginning of our group have come true! I loved experiencing your work and was in awe many times at the powerful insights. Thank you for your beautiful support!  -DC
————
It really feels like everything has changed. One huge piece that's missing is the self-judgment. I really can't even find it when I look for it. So, there's this lightness now, and a sense of both openness and possibility. Bottom line, for me, is that I'm experiencing myself compassionately. I feel complete. Lesson learned. Left with gratitude. I wanted to offer a testimony to how effective your work is! and to say Thank You. -CN
 MY STORY:
About eight years ago it was like all the spiritual work I had been doing for the previous decades suddenly merged and then exploded inside me. A weight was lifted, and I could no longer pretend to be the person I had been before. 
I also lost the ability to fear change. In fact, I feared trying to stay small, in control and "normal" much more than I feared change!
My personal life changed dramatically in every critical area: business, parenting and my primary relationship. I ended a 20-year marriage without pain or fear—even while caring for two young children and sometimes having less than 100 dollars to my name with rent due. I also moved back to Colorado, revolutionized my profession, and the power struggles with my children disappeared.
I now run my own business, publish regularly and get to work with the clientele of my dreams. I can't call it "work" because I enjoy it so much, but it's clear to me that my job is to support this potent force for change to come through all of us by removing the obstacles to our full vibrancy and vision!
My contemplated life experience—along with raising my children—have been my most profound teachers. I also have degrees in Philosophy, Psychology, Certification as a Meditation Instructor, am a 3-time graduate of The School (The Work of Byron Katie) as well as of Sutrayana and Vajrayana Seminary, and have over 20 years practice as a Buddhist practitioner and retreat leader.
My clients are women sensing massive change brewing in their lives—whether that's in business, relationships, parenting, health or inner peace—and finding that they are all very much interconnected. I am here to offer you an empowered way to make real change, and to provide you with the tools, support and community to step into a new and vibrant way of being!
CLICK HERE to get your FREE Initial Consult and see if the Women Breaking Boundaries Masterminid is right for you!
———————————
I Invite You to a Community of 6 Unique Women
THIS 6-MONTH MASTERMIND INTENSIVE IS FOR WOMEN WHO:
• Have a spiritual orientation or clear vocation toward their lives.
• Are passionate about conscious, loving relationships with their partners, children and communities.
• Are willing to both examine and FEEL their direct experience.
• Have radically open minds, and delight in all things that open them even further.
• Use their new insights to take profound risks in their lives.
• Are in the midst of an inner or outer transformation and want to come out the other side having more of themselves.
• Thrive on inspiration rather than competition or being "pushed."
We don't get free FROM something. We get free FOR something.
WHAT WILL YOU GET IN THE WOMEN BREAKING BOUNDARIES MASTERMIND? 
• One, half-day Mastermind Intensive per month.
• A 20-minute guided, Body-based meditation before each meeting.
• One, hour-and-a-half hour Group Catalyst Call per month (with Recording).
• A complimentary, one-on-one, 45-minute Private Session with me between Masterminds.
• Specific Exercises to unlock greater freedom in your life immediately.
• A Partnership Program, where you go deep in-between intensives with a partner as passionate as you are.
• A closed, Virtual Community Page to share insights, successes, questions and support—keeping you connected, inspired and moving forward.
• A community of women working consciously with the dawning of feminine power in themselves, their lives and the world—and possibly life-long friendships.
————————–
LOCATION: Private home in Superior, Colorado (about 15 minutes south of Boulder)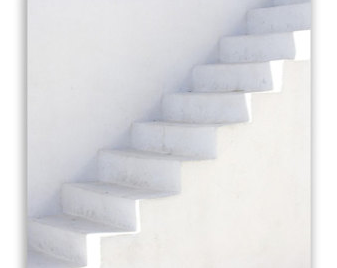 DATES & TIMES: 6-months, April - October 
Mastermind Intensives (3rd Thursdsay of the month, 1-4pm; in-person)
April 16th; 1-4pm
May 21st; 1-4pm
June 18th; 1-4pm
July 16 th; 1-4pm
August 20th, 1-4pm
September 17th , 1-4pm
Catalyst (Conference) Calls (1st Thursdays of the month, 1-2:30pm)
May 7th; 1-2:30pm
June 4th; 1-2:30pm
July 2nd; 1-2:30pm
August 6th; 1-2:30pm
September 3rd; 1-2:30pm
CLICK HERE to get your FREE Initial Consult and see if the Women Breaking Boundaries Masterminid is right for you!
SELF-INVESTMENT:
$298 monthly for 6 months
OR
$1497 when paid in full (a $300 SAVINGS!)
CLICK HERE to REGISTER in full (a $300 Savings!)
CLICK HERE to for the Monthly Installment of just $298 per month
Please note: Registration for the Women Breaking Boundaries Mastermind does not guarantee acceptance into the program. If the group has already filled, or the organizer determines that another group or coaching situation would be a better fit, a full refund will be returned to you.
• Also note: Choosing the "Pay Monthly, Subscribe" option is a commitment to the full 6 months of the group. This is a closed group of committed participants. Your last month's payment is also due at time of registration and will be held as a deposit.
• Finally note: This Mastermind Group is limited to just 6-8 women in order to create an intimate container for each participant to have a unique and personal experience.
I look forward to getting free with you! and maybe even changing the world.…
with love to you!